Regional Court of the 1st Region decides that blocking of financial assets in fiscal execution can only be carried out after Court Citation
Preferential attachment, electronically, of money deposited in a checking account. It is unacceptable to block the financial assets of debtors in tax foreclosure prior to Court Citation.
This was the understanding of the 8th Panel of the Federal Regional Court of the 1st Region (TRF1), which upheld the interlocutory appeal of those executed.
According to the rapporteur of the case, federal judge summoned José Airton de Aguiar Portela, "only when the defendant is validly summoned and does not pay or name assets to be seized will his financial assets be blocked through the BacenJud system under penalty of violation. the principle of due process".
Still according to the magistrate, after the summons the debtor will have a period of five days to pay or guarantee the execution and the spontaneous appearance of the debtors supplies the summons, but the blockade is previous.
Thus, the Board decided to release the financial assets of those executed.
The decision was unanimous.
Process # 0046912-94.2017.4.01.0000 / AM
Source: TRF1 | accessed on 24/01.
More information: reginaldo.santos@correiadasilva.com.br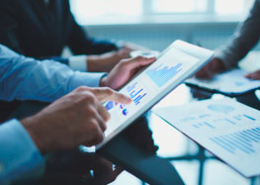 https://correiadasilva.com.br/wp-content/uploads/2020/01/imagem-blog-37.jpg
187
295
Reginaldo Angelo dos Santos
https://correiadasilva.com.br/wp-content/uploads/2019/07/Logo-csa.png
Reginaldo Angelo dos Santos
2020-01-29 18:25:25
2020-01-29 18:25:25
The Attorney General's Office of the National Treasury – PGFN, regulates the disclosure of the list of debtors