The Attorney General's Office of the National Treasury – PGFN, regulates the disclosure of the list of debtors
Ordinance PGFN # 636/2020 (Official Gazette of 24/01), provides for the disclosure of information related to the active debt for the Federal Gov and the FGTS and their debtors.
PGFN will disclose the list of individuals or companies that have debts with the National Treasury or with FGTS, registered in active debt and in an irregular situation, on its website (www.pgfn.gov.br) or through a mobile phone application.
The debtor who wishes to discuss his inclusion in the List of Debtors may submit a request for the revision of the registered debt, through the REGULARIZE Portal (www.regularize.pgfn.gov.br), indicating the reason why the debt is undue, the grounds that justify the request and supporting documents, observing the procedure described in Chapter IV of Ordinance PGFN # 33/2018.
The PGFN will also publish quarterly data on the Internet (www.pgfn.gov.br) on the active debt for the Federal Gov and FGTS, covering active debts, in any situation, in the manner provided for in Decree # 8.777/2016, which institutes the Policy of Open Data from the Federal Executive Branch.
Finally, the PGFN will publish on its website (www.pgfn.gov.br) data related to the payment of installments of debts registered in the Federal Gov active debt, pursuant to art. 14-E of Law # 10,522/2002.
More information: reginaldo.santos@correiadasilva.com.br
Partner
Advisory and Tax Litigation Nucleus
Category: CONSULTATIVE AND ECONOMIC LITIGATION, CONSULTATIVE AND ECONOMIC LITIGATION, Reginaldo Angelo dos Santos, Reginaldo Angelo dos Santos, TAXATION, TAXATION
Tags:
activedebittofederalgov
,
correia dasilva advogados
,
correia dasilva advogados
,
csa
,
debtorslist
,
activedebittofederalgov
,
informationdisclosure
,
FGTS
,
debtorslist
Posted in: 29/01/2020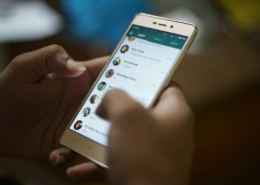 In a recent decision, when judging Habeas Corpus request, the…
https://correiadasilva.com.br/wp-content/uploads/2021/04/citacao-via-whatsapp-1.jpg
667
1000
Correia da Silva
https://correiadasilva.com.br/wp-content/uploads/2019/07/Logo-csa.png
Correia da Silva
2021-04-20 08:00:41
2021-04-20 06:44:00
Quote Made by WhatsApp