Reduction of DPVAT values is accepted by the president of the Federal Supreme Court
The president of the Supreme Court revised and accepted, on 01/09, the injunction on the reduction of DPVAT values. The request was made by the Attorney General's Office (AGU), which argued that the insurer Líder's (consortium of companies that manages DPVAT) claim that the reduction in values ​​makes it economically unviable was unreasonable.
This is because the insurer omitted "the information that is available in the fund managed by the consortium, currently the total amount of R $ 8.9 billion, reason why, even if the surplus was immediately extinguished, there would still be sufficient resources to cover DPVAT Insurance obligations ".
The AGU also claimed urgency, given the fact that the payment schedule for DPVAT starts as early as Thursday (9). In accepting the reconsideration, Dias Toffoli pointed out that a reduction in the value of the DPVAT insurance premium in 2020, although substantial in relation to the previous year, keeps the prescription of payment of administrative expenses and preserves the continuity of coverage for those who suffer personal injury. in traffic accidents in the country.
Thus, this year, the insurance value becomes BRL 5.21 for passenger cars and taxis and BRL 12.25 for motorcycles, which represents a reduction of 68% and 86%, respectively, compared to 2019. Source: gov.br
More information: reginaldo.santos@correiadasilva.com.br
Partner
Advisory and Tax Litigation Nucleus
Category: CONSULTATIVE AND ECONOMIC LITIGATION, CONSULTATIVE AND ECONOMIC LITIGATION, Reginaldo Angelo dos Santos, Reginaldo Angelo dos Santos, TAXATION, TAXATION
Tags:
amountreduction
,
correia dasilva advogados
,
correia dasilva advogados
,
csa
,
dpvat
,
dpvat
,
amountreduction
Posted in: 15/01/2020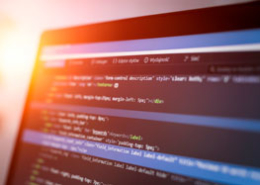 https://correiadasilva.com.br/wp-content/uploads/2020/03/imagem-blog-3.jpg
187
295
Correia da Silva
https://correiadasilva.com.br/wp-content/uploads/2019/07/Logo-csa.png
Correia da Silva
2020-03-04 14:52:11
2020-03-04 14:52:11
Federal taxation on remittance abroad in the acquisition of a software license for commercialization or distribution