News rules applicable to public registry of companies in Brazil
Recent normative instructions promise less bureaucracy at Brazilian corporate structures, but require attention to new registry procedures
Recent Normative Instructions – INs issued by Business Registration Department – DREI came up with regulatory changes which promise to simplify the corporate templates and available forms of business organization, introducing the possibility of incorporating an EIRELI – Individual Limited Liability Company under the ownership of a single legal entity. Afore it, important to notice the recent integration of the municipal licensing system in São Paulo with the national Registration and Licensing System of Companies ("RLE").
Normative Instruction n. 38/17 introduced the possibility of incorporating an EIRELI legal entity, by having a sole public entity, national or foreigner as its sole partner. EIRELI had been introduced under Law 12.441/2010, but despite the law wasn't restrictive, DREI didn't accept public entities as sole partners, but only natural people. Current change is expressively extensible to foreigner companies.
This change can save precious time and resources to foreign investors who often had to include a second partner in their Brazilian subsidiaries when Limited Liability Companies were formed, although this second partner didn't actually play a patrimonial role. These corporate shares usually end up being reduced to a legal minimum share, but forcing the necessity of legalizating the documents in foreign offices, with consequent sworn translation, which often becomes an unplanned burden to foreign investors.
Moreover, the possibility of structuring an EIRELI as subsidiary of a single foreign entity may represent economy with additional foreign remittances and dividends, since no longer needed individual processes to be carried out for each foreign partner, having less foreign exchange agreements and reporting to Brazilian Central Bank, aside the simplification of authorizations for practice of management acts and consequent greater agility over strategic decisions and business management.
IN DREI n. 35/17 presents an important practical change, that is, the possibility of amending clauses of the EIRELI's bylaws or of individual entrepreneur, for company models, in the same act that changes the corporate model structure. For reference, under the previous ruling, when it was intended to change the corporate type, to or for an EIRELI, it was forbidden to make any other change in the same act, such as the transfer of ownership to a non-member third party, or the amendment of other clauses, being required to file a specific corporate act of transformation, only then to decide on the other amendments in a second act.
Furthermore, a significant change was recently introduced for licensing companies in the city of São Paulo. As of May 8th, 2017, city of São Paulo joined into the integrated viability process of the national and state registries. Thus, only for the acts of incorporation of companies, must be previously carried the procedure of Registration and Licensing of Companies – RLE prior to the application of registration before the CNPJ (federal TIN). The RLE system will be integrated at municipal level, allowing and conditioning the further steps of licensing to the verification of municipal zoning, to check the possibility of developing the proposed business activity into desired address.
RLE also promises to make possible the long-awaited interconnection and simplification with the system of requesting the operational business license in São Paulo. Assuming the information from the RLE at the time of requesting municipal licensing, activities of lower risk and in projects with a maximum constructed area of 1,500 square meters, must obtain the business license under signing of a declaration of personal commitment, assuring the fulfillment of certain requirements to develop that Activity.
Below, the summary afore mentioned ruling:
– IN DREI 34/17: introduces rules on companies that have foreigners, or Brazilians domiciled abroad, individuals or legal entities, as partners;
– IN DREI 35/17: rules for filing acts of transformation, incorporation, merge, spin-off and conversion of a simple company into entrepreneurial company;
– IN DREI 36/17: provides ruling for migrating businesses to or from micro and small entities business organizations;
– IN DREI 37/17: concerning filling of acts of incorporation, modification and termination of groups of companies and consortium of firms (amending IN DREI 19/13); and
– IN DREI 38/17: amends the manual of registration of individual entrepreneurs, LLC's, joint stock corporations, cooperatives and EIRELIs; and
– IN DREI 40/17: amends the normative instructions of ns. 15 and 34 of 2017, particularly, suppressing the mistaken requirement of IN 34/17 that power of attorneys given by foreign partners of Brazil entities to its local attorneys were granted for an indeterminate period.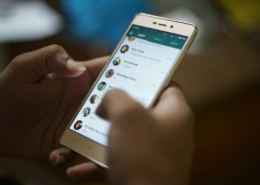 In a recent decision, when judging Habeas Corpus request, the…
https://correiadasilva.com.br/wp-content/uploads/2021/04/citacao-via-whatsapp-1.jpg
667
1000
Correia da Silva
https://correiadasilva.com.br/wp-content/uploads/2019/07/Logo-csa.png
Correia da Silva
2021-04-20 08:00:41
2021-04-20 06:44:00
Quote Made by WhatsApp