IRS approves the Health and Medical Services Generator Program (PGD DMED 2020)
The Cofis Declaratory Act # 72/2019 approves the Program Generating the Declaration of Medical and Health Services (PGD Dmed 2020). The program should be used for the presentation of information for calendar years 2014 to 2019, normal situation, and from 2014 to 2020, in case of extinction of a legal entity resulting from liquidation, incorporation, merger or total split. The program is free to play and will be available on the RFB website.
The Declaration of Medical and Health Services – Dmed was instituted by Normative Ruling RFB # 985 of December 22, 2009. It must be filed by a legal entity or an equivalent legal entity under Income Tax legislation, provided that are: – provider of medical and health services, – operator of private health care plan; or – health care provider and private health care plan operator.
More information: reginaldo.santos@correiadasilva.com.br
Partner
Advisory and Tax Litigation Nucleus
Category: CONSULTATIVE AND ECONOMIC LITIGATION, CONSULTATIVE AND ECONOMIC LITIGATION, Reginaldo Angelo dos Santos, Reginaldo Angelo dos Santos, TAXATION, TAXATION
Tags:
BrazilianIRS
,
correia dasilva advogados
,
correia dasilva advogados
,
csa
,
DMED2020
,
DMED2020
,
BrazilianIRS
Posted in: 14/01/2020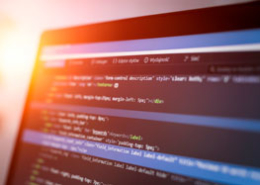 https://correiadasilva.com.br/wp-content/uploads/2020/03/imagem-blog-3.jpg
187
295
Correia da Silva
https://correiadasilva.com.br/wp-content/uploads/2019/07/Logo-csa.png
Correia da Silva
2020-03-04 14:52:11
2020-03-04 14:52:11
Federal taxation on remittance abroad in the acquisition of a software license for commercialization or distribution