Abusivity of the automatic renewal clause
In times of crisis, many companies need to review their hiring in order to reduce costs. Most of the time it is not possible to cancel the contracts due to established deadlines that if not met can cause automatic renewal of the contract and application of the penalties included in it.
In case a company faces the difficulty of keeping what was stipulated before, the question is whether the automatic renewal clause can be considered abusive, considering what is included in the article 421 of the Brazilian Civil Code, in which is established the principle of the Social Function of the Contracts.
It can be considered that some hiring would be abusive, if one of the parties involved in the legal relationship is less favoured, similar to what occurs in the consumption relationship, in which the law itself defines in this way.
However, in the situation in which the legal relationship is established by Legal Entities, there is no less favored party nor abusive automatic renewal clause, even if one of the parties is in difficulty to accomplish what was hired. It should prevail the principle of the Pacta Sunt Servanda which establishes that what was settled, if not illegal, should be accomplished.
The opposite cannot be admitted in order not to violate the balance between the contractual relationships, because the parties should evaluate the object that they intend to contract. It must be considered that if one party is facing difficulties to comply what was settled before, the other party did a lot of investments to accomplish the same object, an unexpected termination of the contract, that could solve the problems of the first party, could make many damages for the other.
Because of that, it is very important to observe the deadlines if there is an intention for the termination of the contract as well as the penalties established in these cases because of the automatic renewal clause in the contracts. This way, both parties will be able to review their internal capacities to continue their activities without great impacts in their business structures.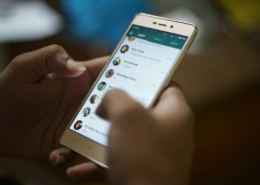 In a recent decision, when judging Habeas Corpus request, the…
https://correiadasilva.com.br/wp-content/uploads/2021/04/citacao-via-whatsapp-1.jpg
667
1000
Correia da Silva
https://correiadasilva.com.br/wp-content/uploads/2019/07/Logo-csa.png
Correia da Silva
2021-04-20 08:00:41
2021-04-20 06:44:00
Quote Made by WhatsApp